Poland was invaded by Germany, Slovakia and the main body of the Reich in the early morning.
no declaration of war had been made.
At 4:45 am without any formal declaration of war, the German army crosses the Polish frontier, operation Fall Wiess has begun. The Wehrmacht cross the frontier at several points, with 53 divisions, under the command of General
Walther von Brauchitsch
, divided into two Heeresgruppen, Heeesgruppe Nord commanded by General
Fedor von Bock
, and Heeesgruppe Sud commanded by General
Karl Rudolf von Rundstedt
. The individual armies are commanded by General's
Günther von Kluge
, 4th Army
Georg von Küchler
, 3rd Army
Wilhelm von List
, 14. Armee
Walter von Reichenau
, 10th Army and
Johannes Blaskowitz
, 8th Army and the armoured formations are commanded by general
Heinz Guderian
, XIX Corps
Erich Hoepner
, XVI Corps and
Paul von Kleist
, XXII Corps The Polish defences are very quickly overwhelmed and the German Panzers penetrate deep into Polish territory. Simultaneously the Luftwaffe have two Luftflottes in service Luftflotte 1 commanded by
Albert Kesselring
, and Luftflotte 4 command by
Alexander Löhr
, bomb several major Polish cities, including Warsaw, Lodz and Krakow. In the port of Danzig the Pre-dreadnought
Schleswig Holstein
opens fire on the defences of Westerplatte where the Polish navies. Arsenal is located.
Britain and France delivered final warnings to
Adolf Hitler
to withdraw from Poland.
General mobilisation proclaimed in Britain and France.
Statements on the German invasion of Poland were made in both houses of parliament.
In the Commons war credits totalling 500,000,000 were voted for. A number of emergency measures were passed through all their stages.
President Roosevelt appealed to Great Britain and France, Italy, Poland and Germany to refrain from bombing civilians and unfortified towns and received assurances from Britain, France and Poland.
Italy replied that she was not concerned, as she was remaining neutral.
Adolf Hitler
, addressing the Reichstag, gave his reasons for the invasion of Poland, and subsequently a bill entitled the law for the reunion of Danzig, with the German Reich was passed with acclamation.
The evacuation of British school children from exposed and congested areas was begun, and nearly 500,000 were moved.
The British government took control of the railways.
Go To:
2nd September
Articles: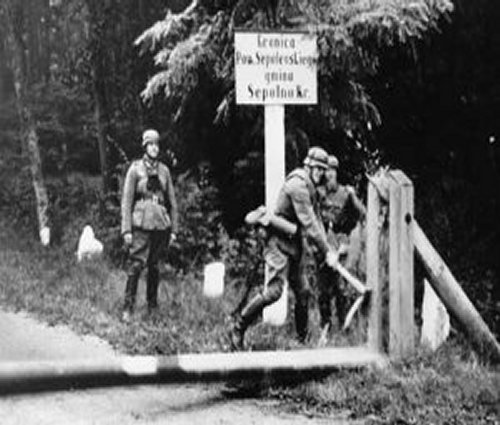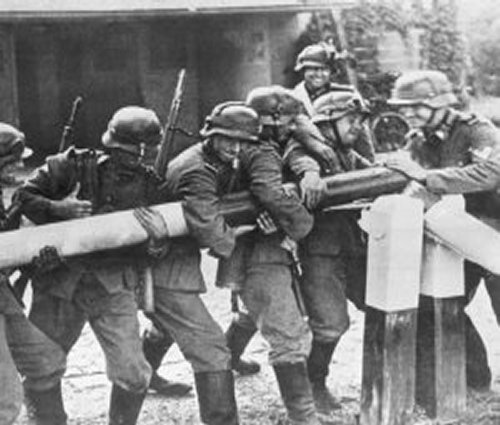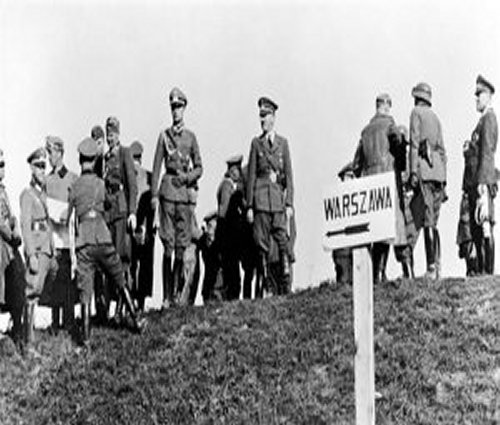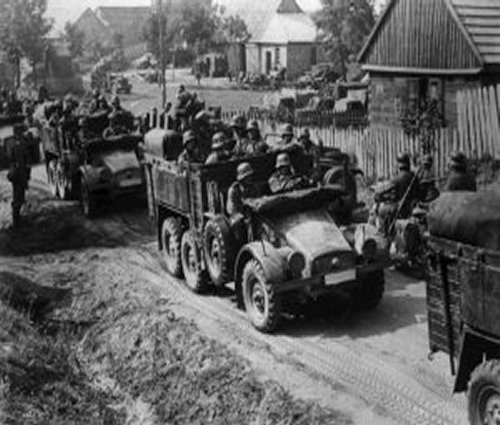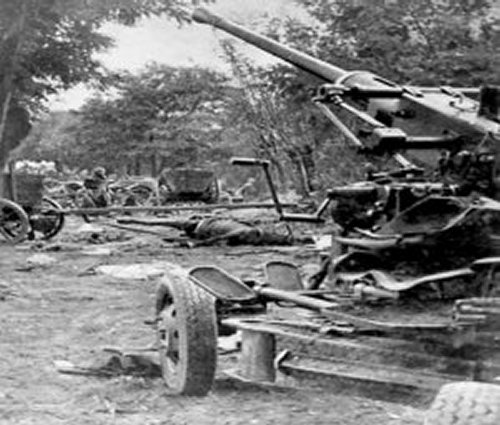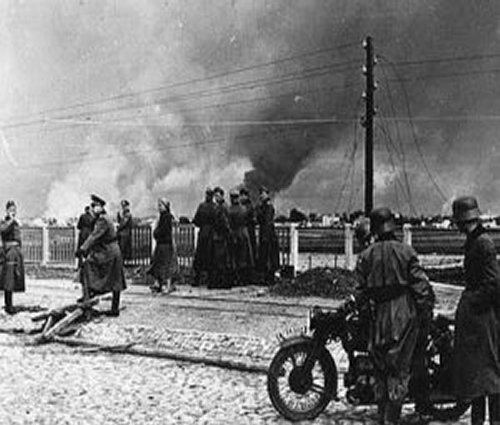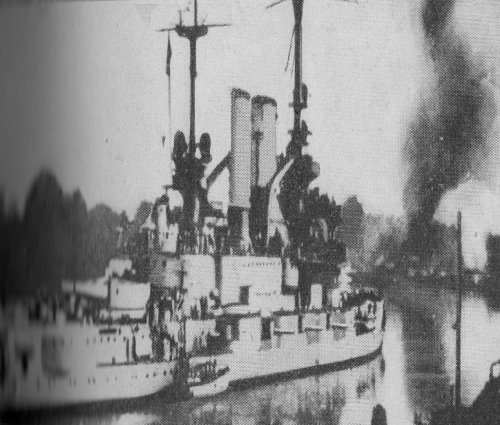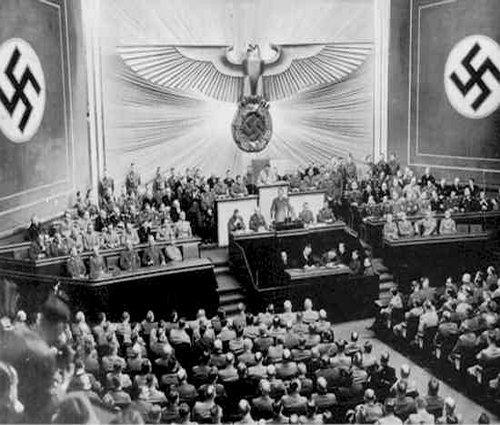 The Second Great War.
Edited by Sir John Hamilton
The War Illustrated.
Edited by Sir John Hamilton
2194 Days Of War.
ISBN-10: 086136614X
For a complete list of
sources