In December 1935, Foreign Secretary Samuel Hoare of United Kingdom and the French Prime Minister Pierre Laval suggested the secret Hoare-Laval Plan which would end the war but allow Italy to control large areas of Ethiopia. Benito Mussolini agreed to the plan, but it caused an outcry in United Kingdom and France when the plan was leaked to the media. Samuel Hoare and Pierre Laval were accused of betraying the Abyssinians, and both resigned. The plan was dropped, but the perception spread that United Kingdom and France weren't serious about the principles of the League. Subsequently the plan was dropped, the war carried on and Benito Mussolini turned to German dictator
Adolf Hitler
for alliance.
R20
R-boat
Launched 14 December 1935
F1
Escort
Commissioned 15 December 1935
On 17 December 1935, De Bono is replaced by Marshal Pietro Badoglio as Commander in Chief of the entire operation and as the commander in the north. Soon after, Haile Selassie launches his Christmas Offensive to test the new Italian commander.
On 26 December 1935, Aviator Tito Minniti is killed. Badoglio receives permission to use mustard gas to speed up the invasion. This was in direct violation of the 1899 and 1907 Hague Conventions, which outlawed the use of chemical weapons. The alleged torture and mutilation of Minniti is claimed as justification.
Go To:
January
Articles: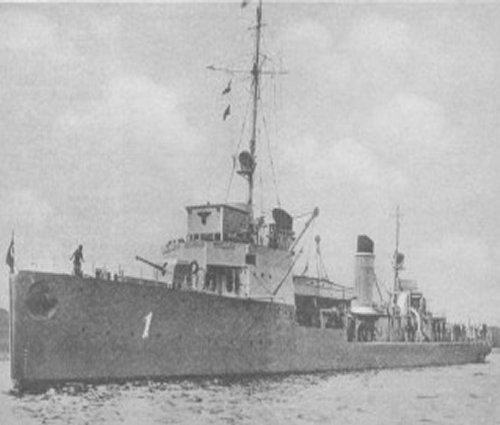 The Second Great War.
Edited by Sir John Hamilton
The War Illustrated.
Edited by Sir John Hamilton
2194 Days Of War.
ISBN-10: 086136614X
For a complete list of
sources