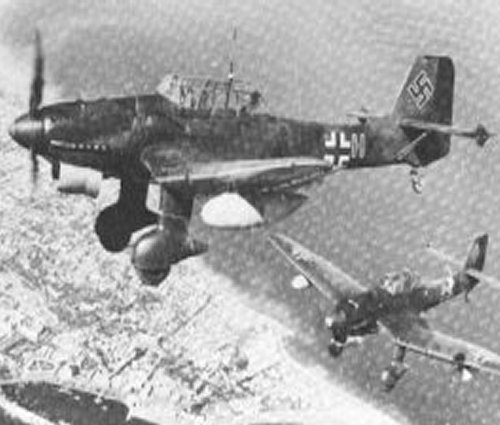 The Junkers Ju 87 Stuka was a two seat single engine all metal monoplane with an unusual inverted gull wing and fins and rudders dive bomber
This clip shows the Junkers Ju 87 Stuka Dive bomber on a Luftwaffe airfield being prepared for takeoff, Luftwaffe crews loading bombs onto the aircraft, and then going on to attack ground targets.
The Warplanes of the Third Reich.
ISBN-10: 0385057822
German Aircraft of the Second World War.
ISBN-10: 0370000242
Hitler's Luftwaffe.
ISBN-10: 051718771X
For a complete list of
sources