Allied Naval Sites
Links
1. NAVAL-HISTORY.NET
Naval History of the First and Second World Wars, Falklands War, and much more.
2.

5. HMS BARFLEUR Pacific Commission 1944 - 1946
American Merchant Marine at War
Dedicated to the Mariners who died in service of their country during all Wars, including Revolutionary War, World War II, Korea, Vietnam; and their U.S. Naval Armed Guard shipmates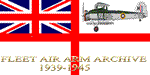 WWII News articles from around the world
WWII News
World War Two Timeline, detailing every event, day by day from 1935 through to 1945.
WWII Timeline
There are many ways to help support this site if you would like more information
Click Here
To receive the latest news on Book Reviews, Movies and site updates join my free
Newsletter
Please bookmark this site and tell your friends!