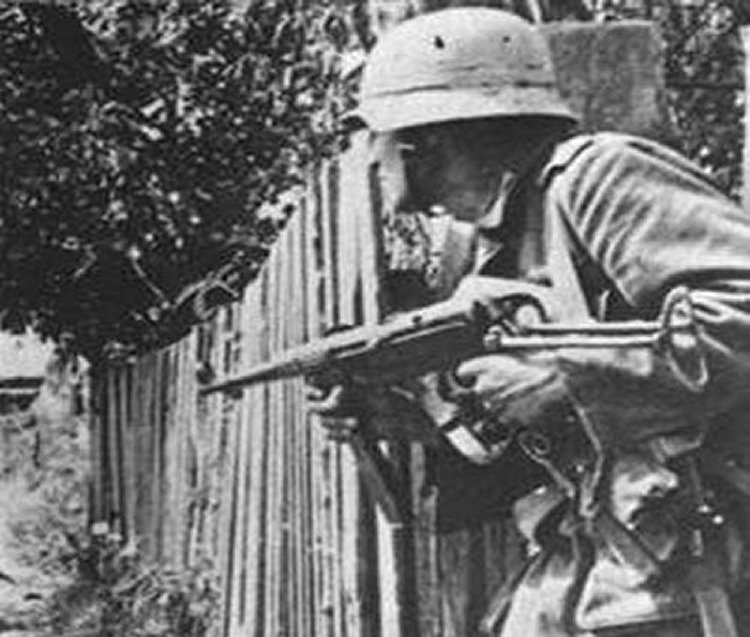 During World War II, the Wehrmacht had a fantastic variety of small arms weapons, From pistols, light machine guns, heavy machine guns, submachine gun, mortars of various calibers, antitank rifle, rocket launchers, flamethrowers, handgrenades, and of course, the bolt action rifle with which to equip their infantry. Perhaps the most famous infantry weapon is the MP40. It was simplicity of design, which made it easy to manufacture in large numbers, approximately one million were produced during the course of the war. It proved extremely easy to handle and served on all fronts.
Gallery:
Sources:
German Military Vehicles.
ISBN-10: 087349783X
Armoured Fighting Vehicles of Germany World War II.
ISBN-10: 0214203077
Encyclopedia of German Tanks of World Two.
ISBN-10: 1854095188
For a complete list of
sources