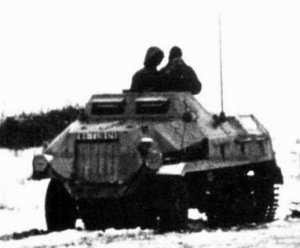 In 1943
Opel
was ordered to build an Armoured version of the Maultier for the 15 cm Nebelwerfer. This had a two fold advantage in that it would increase mobility and offer more protection for the crews against small arms fire. Some were converted to ammunition carriers for 15 cm Panzerwerfer 42 auf (Sf) Sd.Kfz. 4/1.
Gallery:
Sources:
German Military Vehicles.
ISBN-10: 087349783X
Armoured Fighting Vehicles of Germany World War II.
ISBN-10: 0214203077
Encyclopedia of German Tanks of World Two.
ISBN-10: 1854095188
For a complete list of
sources