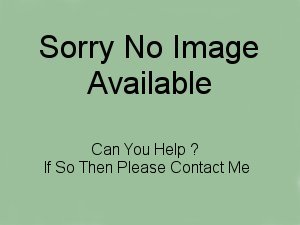 In Service:
First Flight:
Manufacturer:
Wernher von Braun
, Kummersdorf
Number built:
Type:
Surface-to-Surface Missile
Guidance system:
Gyroscope
Length:
1.6 m
Wingspan:
m
Diameter:
0.3 m
Weight:
107 kg
Engine:
1 × liquid fuel rocket engine producing up to 300 kg of thrust
Maximum speed:
km/h
Range:
km
Warhead:
Fuze:
Launch Platform:
Mobile
Operators:
Heer
Variants:
A-1
A-2
A-3
A-4
A-4 SLBM
A-4b / A-9
A-5
A-6
A-7
A-8
A-9 / A-10
Other:
Missiles
Articles:
The Aggregate 2 (A-2) was the second in a series of ballistic missiles designed and developed by Dr.-Ing.
Wernher von Braun
in 1934 under the leadership of Dr.
Walter Robert Dornberger
, at Kummersdorf south of Berlin.
The Aggregate 2 (A-2) ballistic missile was 1.6 m long by 0.3 m in diameter and had a takeoff weight 107 kg, unlike
Aggregate 1
(A-1) which incorporated a gyroscope in the nose section to stabilise the missile in flight the Aggregate 2 (A-2) placed a gyroscope in the centre section between the oxygen and alcohol tanks, which allowed for more stability during flight. The rocket engine used in the
Aggregate 1
(A-1) was also used in the Aggregate 2 (A-2) with some minor modifications, which was a pressure fed system using 25% liquid oxygen and 75% ethanol, to give a maximum thrust of 300 kg for 16 seconds of burn time, which was designed by
Arthur Rudolph
.
Two Aggregate 2 (A-2) ballistic missiles were constructed for full flight tests, the first was launched on 19 December 1934, and successfully attained an altitude of 2.2 km. The second missile was launched on 20 December 1934 and managed to achieve an even greater altitude of 3.5 km. Both tests took place at Borkum Island in the North Sea.
The Warplanes of the Third Reich.
ISBN-10: 0385057822
German Aircraft of the Second World War.
ISBN-10: 0370000242
Hitler's Luftwaffe.
ISBN-10: 051718771X
For a complete list of
sources