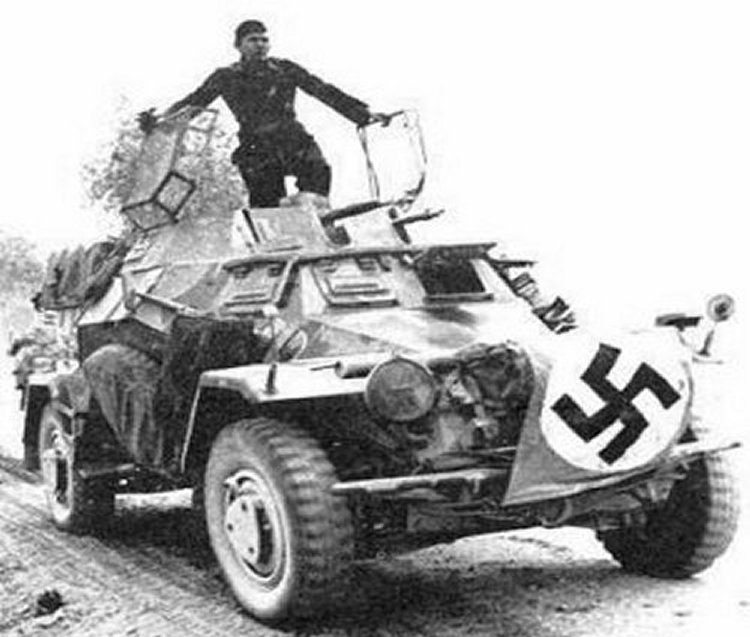 The Armoured Car played a vital role for the wehrmacht during WWII (AFV) armoured fighting vehicle having road wheels rather than tracks some wehrmacht armoured cars had upto eight wheels, another important aspect was there cost they were typically less expensive compared to other tracked military vehicles. There main role was reconnaissance, communications, control and command, or for use against lightly armed targets. They normally mounted a machine gun or auto cannon some even had small tank gun mounted.
Gallery:
Sources:
German Military Vehicles.
ISBN-10: 087349783X
Armoured Fighting Vehicles of Germany World War II.
ISBN-10: 0214203077
Encyclopedia of German Tanks of World Two.
ISBN-10: 1854095188
For a complete list of
sources