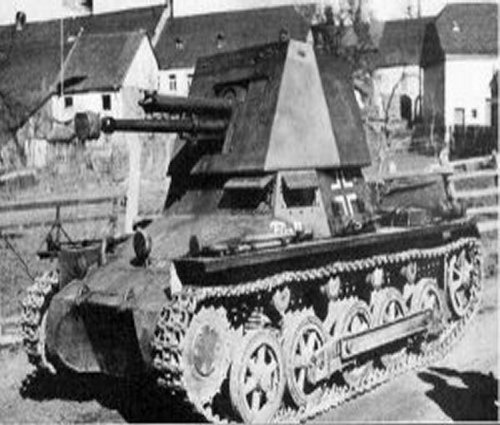 During the course of the war the Wehrmacht utilised a great number of chassis to mount anti-tank guns on. The earliest was a 4.7 cm PaK(t) 36 Panzerjäger Sd.Kfz. 101 designed and produced by
Alkett
and shown to Adolf Hitler, in February 1940 this vehicle remained in service until 1943 when it became obsolete due to the ever increasing armour thickness of enemy tanks.
Gallery:
Sources:
German Military Vehicles.
ISBN-10: 087349783X
Armoured Fighting Vehicles of Germany World War II.
ISBN-10: 0214203077
Encyclopedia of German Tanks of World Two.
ISBN-10: 1854095188
For a complete list of
sources